Sicura (breitling Current Owner Former Name) Gmt Worldtime Diver. Good Working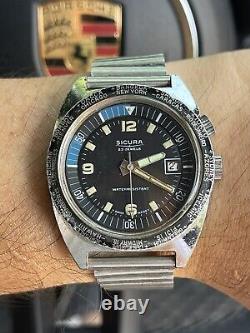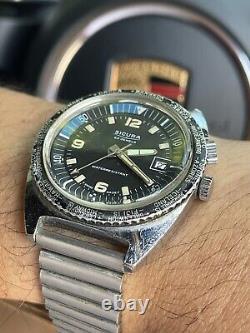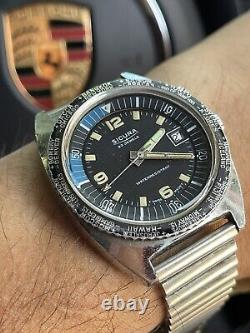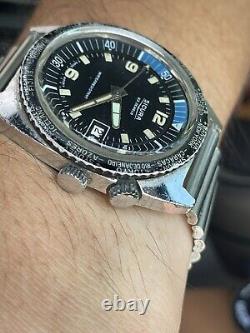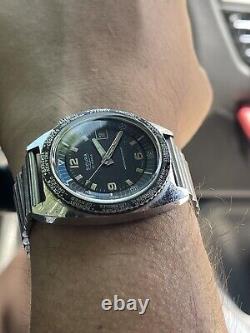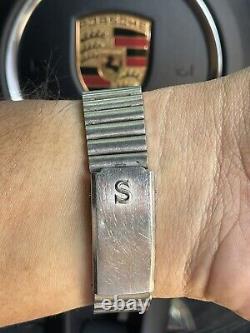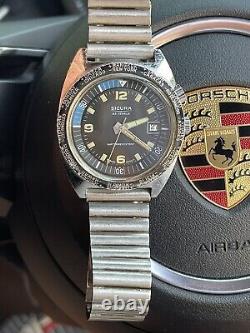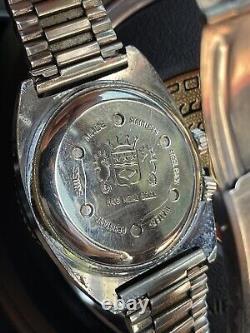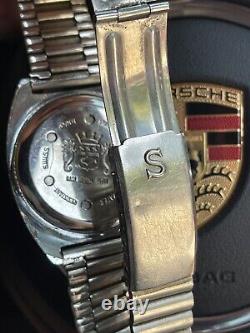 Never have customer got problem about watch before. All watches are 100% Authentic, as described, included photos.
All watches are tested working well, keep good time. Cleaned all watches, ready to wear. Used and been worn, have scratches as used.
Moreover, many watches are very new, even pre-owned. In 1979 Sicura Watch took over Breiting, later replaced a Sicura brand name by using Breitling until now. Sicura (Breitling current owner previous name) Year 1970 GMT WORLDTIME DIVER. Rotatable Outer GMT WORLDTIME Bezel and Inner Time Marking. Original bracelet Sicura from factory.

---